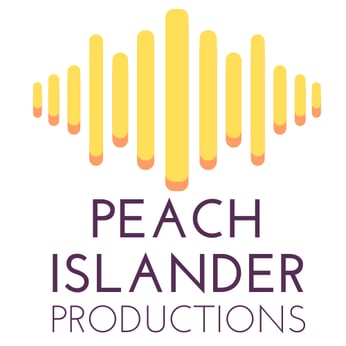 What is a podcast?
A podcast is an audio file that is released on the internet for any listener to download and enjoy. Types of podcasts are as diverse as types of TV shows, and they often use similar series and theme structures. Some common podcast styles are talk shows, news, self promotion, comedy, drama, fiction, and documentary.
Do I need a podcast?
The human voice is the best vehicle for authenticity and context. Podcasts are intimate and engaging, inviting the listeners to join the story or conversation. If you'd like to engage an audience with interviews or stories, then a podcast is right for you or your organization!
Can't I make a podcast for free?
Like most things on the internet, yes, you can find a way to make it for free. But, there are more than 800,000 podcasts online. Do you have the time and skillset to standout and be heard? Analytics, cover art, booking guests, editing, editorial skills, and equipment purchasing are among some of the overlooked but must-have items to create a successful show. We can help you with all of it!
How will I get people to listen to my podcast?
Podcasts are available on hundreds of "podcatchers," the most popular being Spotify, iTunes, and Google Play which most people have on their smart phones and computers. Social Media, word of mouth, email marketing, and cross promotion are among the best ways to gain listeners. If you have an interesting show and strategically market your podcast, you will gain a following.
Can I make money from making a podcast?
In short, it is difficult. But, it is possible! Podcasts typically need at least 3,000+ monthly plays (called downloads) to be considered for ad revenue from outside internet advertisers. Podcasters make money often times from the side benefits like customers visiting their stores, buying their merchandise, or using their online content. Some podcasters use Patreon and Venmo to collect donations. Some podcasters can sell "airtime" to local businesses.
How much does audio production cost?
According to the Association of Independents in Radio, or AIR, experienced audio producers charge $75-150 per hour for services in 2019. Peach Islander Productions strives to make audio services affordable. Reach out on the contact page for a free quote.
I want to make a podcast but I don't know where to start.
Lucky for you Founder Hannah Copeland has been on the ground floor of producing more than a dozen podcasts. She has helped turn the foggiest passions into regular shows.
What equipment do I need? Can I use your equipment?
We'll gladly work within your budget to outfit your home with proper microphones and sound paneling to capture great sound. If you'd like to borrow equipment or come to the studio, let's talk!
Can I record podcast remotely?
Absolutely! It's common to have podcast hosts, guests, and storytellers spread out all over the globe.
Do you produce music?
Yes indeed. We have experience in mixing and mastering recorded music.
I can't stand the sound of my own voice!
This is a common problem initially. We know from experience, this anxiety often fades away and you gain an appreciation for your own pipes! If you'd like feedback and some vocal coaching, we can help. Or if you want founder Hannah Copeland to host your show, she just might! Hannah has years of public radio and show hosting experience.
What's Peach Island?
Hannah Copeland and some friends embarked on their first road trip alone one summer to a peninsula along the Mississippi known for harvesting peaches. The destination could only be accessed by ferry. It sounded so romantic the trip was dubbed "peach island." A bad storm and teenage driving cut the adventure short after the car and its passengers slid from the ferry landing and into the Mississippi. No one was hurt, except for the car which flooded to the roof! Copeland knew she had to turn lemons into lemonade, or peaches into pie. She decided then that "Peach Island" would be the name for a creative project.
Frequently Asked Questions